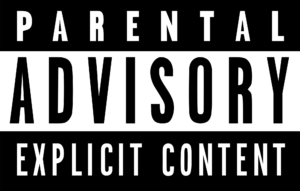 Editors Note:
I didn't warn you last time. I am a little bit of a potty mouth. It is kind of embarrassing, but I use foul language. So let's just get that out of the way. This post is rated 'R' for language. If you don't like it, I suggest you stop reading now. 
If you read it anyway, don't get mad when you see my colorful language.  I told you to stop reading. If you are still reading, I guess you are a rebel so you might as well keep reading. #IJS
---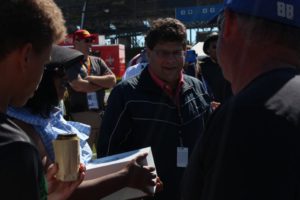 I have actually started to get into NASCAR. But, it seems the more I observe, the more confused I get. Take the 2017 All-Star race we just had at Charlotte Motor Speedway. Bob Pockrass wrote when referring to last night's All-Star race. "It didn't get it. The 2017 version of the Monster Energy All-Star Race will go down in history as "One Hot Blight." My other favorite writer, Jeff Gluck wrote, "Whatever NASCAR and the track come up with for this race, it just doesn't seem to work. That's because it's always the same winner: Clean Air."
They, of course, are right. NASCAR, your eye is off the ball. You know why no one watches NASCAR anymore? Because from the outside, it is just cars driving in circles. The new stage addition was supposed to add excitement. The tire option was to give the drivers a bit of edginess.  Kyle Busch said:
"The tires equalized more than maybe some would have hoped for. But it was just a guess. They didn't necessarily pull a tire test here. I thought they did a good job testing."
Jimmie Johnson said:
"The one thing I don't want to overshadow, we're always looking to make things exciting. We all run the same speed. You can't pass running the same speed. It's just the bottom line."
Um. OK, I am new, so maybe I read all of these wrong. But what I gleaned from the after all-star race press was, drivers can't pass, when they are all going the same speed and that they are always going the same speed. And they have the same tires, and because of pages among pages of rules, it is hard to know how to win.
Mr. Pockrass said:
"In a race in which the talk was tires, tires, tires, it came down to pit stops."
Mr. Gluck said:
"…the tires weren't able to deliver on their promise in the All-Star Race."
Wait. What!?!?  Seriously, I don't get how this could not have been discovered pre-race. I am telling you, this is part of the reason at worst NASCAR is losing fans or at best, not gaining new ones. So, this new NASCAR fan wants to know something. I think I have the answers, but I still have questions, so here it goes…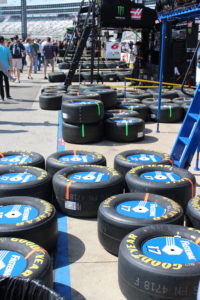 Why does Goodyear or NASCAR officials get to pick what tires people use? Why are Chevy, Ford, and Toyota the only cars allowed? Who is the expert here? Goodyear, the auto manufacturing engineers, the driver or the Crew Chief?
I will put it another way – If you watch the Kentucky Derby – who is the wins? The jockey or the horse? Sure there are trainers, veterinarians, nutritionists, breeders, and jockeys. A ton of people make the horse what it is, and at the end of the day, it is the horse that wins.
So in NASCAR who is the winner? The driver, the crew chief, or the car?
It is real sweet to stay dedicated to a brand like Ford or Toyota or Penske or whatever, but everything in NASCAR is so confusing. Maybe you can help. Take a look at some of the winners and their cars.
1) Kyle Larson – Chevy
2) Martin Truex Jr – Toyota
3) Brad Keselowski – Ford
4) Chase Elliot – Chevy
5) Jamie McMurray – Chevy
But go to the overall manufacturing standings, Ford is the winner. So I ask you again, is the winner the car, the crew chief or the driver.
I Know Y'all Ain't Stupid.
Another question. Who is the best crew chief? Can you name them? Who is the best spotter and why? Name the ten best crew chiefs of all time off the top of your head. You can't. Get off of Google and stop searching for them because you won't find them there and if you do, it is a lie. Let me 'learn' you something. (As we say in Texas.)
Robert "Bootie" Barker III is Crew Chief for Germain Racing and has a Mechanical Engineering Degree from Old Dominion University.
Cole Pearn Crew Chief for Furniture Row Racing graduated from the University of Waterloo with a mechanical engineering degree.
Mike 'Buga' Bugarewicz went to Penn State University and earned a Bachelor's and Master's Degree in mechanical engineering with a minor in material science mechanics.
These crew chiefs know what it takes to build a winning car. Then they get to NASCAR their hands are tied by all the stupid rules that change every five minutes. Like @nascarcasm tweeted:
Pit crews during #AllStar qualifying are the real No Limit Soldiers. #NASCAR

— nascarcasm (@nascarcasm) May 19, 2017
That Don't Impress Me Much.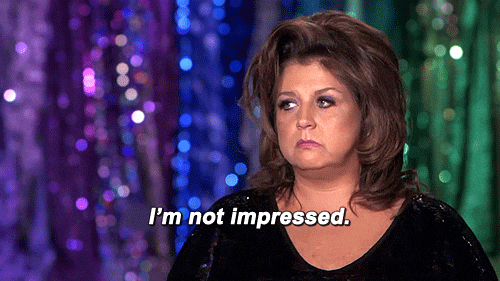 Do you want to impress me?  Show me the guy who knows that Goodyear tires suck and they use brand x instead. Who knows what car makes the best parts. All of these manufacturers make parts differently. So who has the best stuff? Well, I guess that goes to who want's to pay to sponsor. Cash is king, NASCAR is afraid to lose it, so we as fans are getting played. WE ARE GETTING PLAYED PEOPLE!! We are getting marketed into believing that Goodyear is the best tire. And I am calling bullshit.
Add a little March Madness. Put them in qualifying heats. You have to show up. And you have to pass inspection, or you don't race for the prize period. And guess what – there will be alternates right there waiting in the wings to take your spot.
Now hear me out. What if to qualify, they did it like they do in Track and Field? Have heats where three cars race against each other in a 1/4 mile ½ mile, or 1 mile or whatever distance. Whoever wins gets a chance to be in the final race. And they can use whatever stock items they want. Any brand, any tire, any fuel as long as it is standard shit (like not rocket fuel) but you know, Chevron, Mobile, Texaco but not forced to use Sunoco Green E15.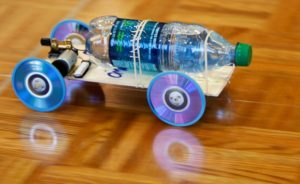 To make things fascinating, allow anyone who has a sick car that they souped up to enter. Get them to do the quarter lap qualifier too. High School auto shop classes could join. College teams that understand robotics and engineering could enter. Some kid who works on cars in his garage could enter. Maybe we will start to see real ingenuity. Maybe you will get college alum in the stands to see that their university produces the best NASCAR teams. Current college students in the stands reppin' their school because they provide the best Mechanical Engineers.
They call it "stock car" racing but cars today are really computers on wheels. And NASCAR has not kept up with the rate of technology.
Just for fun, have an exhibition of autonomous cars or electric vehicles. Let's see what they can do. Let's have a "Pick a part" race where the crew chiefs and their crews go to a local chop shop and have 24 hours to make the best car they can from standard parts.
We don't get to see the best drivers in NASCAR. We don't get to see the best cars in NASCAR. We only see the ones who have the most money and can get sponsored.
NASCAR: Make America Great Again
Another idea. The United States is losing Science, Technology, Engineering and Math (STEM) students. Want to have a real diversity program? Produce more STEM opportunities for kids. Send a kid to college for an electrical or mechanical engineering degree and get them as interns on a crew. Then send them into the world to create the future needed in this country. You will be doing what is best for the country not just NASCAR. If you are one of my haters that think NASCAR is just
a bunch of uneducated rednecks think again. So why NASCAR to you perpetuate this good old boy persona when the people in this "game" are college educated and if NASCAR could be a little less greedy, they could be purveyors of the future creating the innovative change needed in this country. (But you don't hear me though.)
You see folks, we fans are getting played. Wake up. It is not about us as fans. NASCAR sold out to sponsors a long time ago. They owe it to us fans to see the best drivers win. Let's see what crew chiefs can actually do. Allow them to do whatever it takes to build the baddest, fastest bestest ever cars on the track. Not because of a sticker, but because of engineering knowledge, ingenuity, instinct.  This is why we have to watch shitty drivers like Danica – because she is a girl and makes money which is good for the sponsors and good for NASCAR but not for us. There, I said it. I had your back Danica, but you are a shitty, whiny driver and when you get mad, you look like Lord Farquaad.
#sorrynotsorry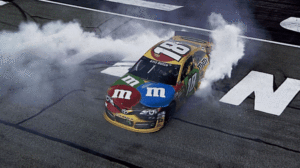 Now, I am what you would consider a girlie girl. In fact, pink is my favorite color. And it got me thinking. NASCAR, if you want to get more fans?  A race for pinks. Keep your $1 million dollars. Give me $500K and the 2nd and 3rd place finishers car. You read that right. Lose the race, lose your car, like they do in street racing.  How many more people would watch if the participants who lost the race, lost their car. Sure it is a little be of schadenfreude, but it would be fabulous to watch. And if I won, and got Kyle Bush's car, I would burn out in front of him and then set that bitch car on fire… right there in finishers circle. Now that is a race people would show up for.
Okay, this post has turned into a rant. But, I am a new fan.  NASCAR is losing fans, and I think I know why. Hey NASCAR, I hope you are reading. I have great ideas NASCAR. Call me.